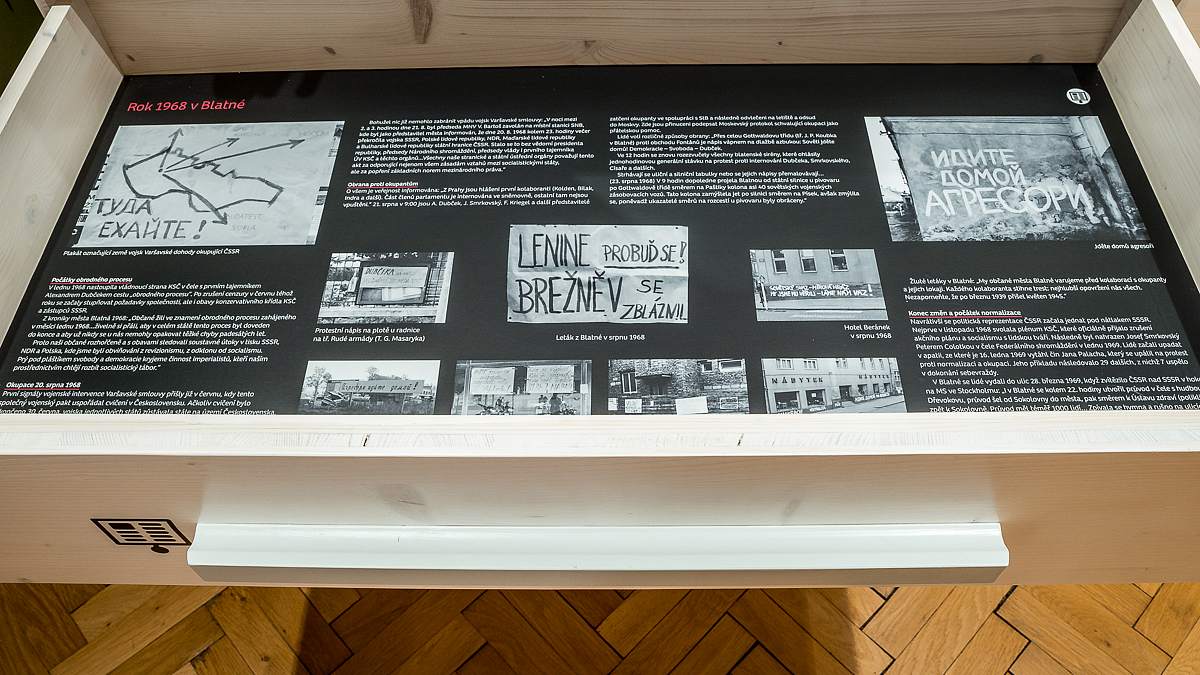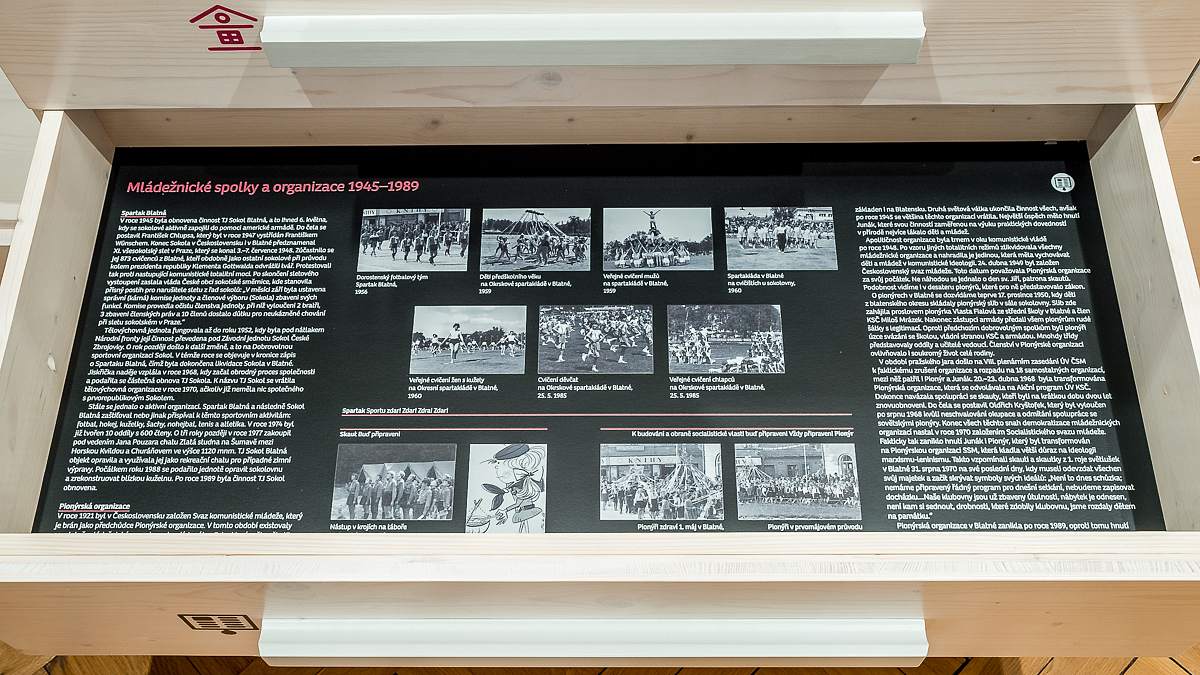 3
THE BLATNÁ SPRING
The year 1968 was of great significance not only due to the resurgent activity and subsequent occupation by Soviet armies, but also due to the development of society, which, for an instant, could feel the taste of freedom. In Blatná, this freedom was manifested mainly by the arrival of filmmakers and actors. The first and probably the best known movie is the comedy Bílá paní (The White Lady) from 1964, which contains obvious references to the regime. A similar message was presented by the movie Čest a sláva (Honour and Glory) from 1968, for which the filmmakers had disassembled the roof of the Podškolský Mill in Blatná and moved it to Buzice. After 1968, both films were banned and could not been screened. For many viewers, the best-known film is the fairy-tale movie Šíleně smutná princezna (The Incredibly Sad Princess), which was shot in Blatná in 1967 and which was also censored.
When the resurgent process started in 1968, Blatná also attracted the well-known actor Jan Werich, who, however, eventually would not make it to the town because of the occupation by Warsaw Pact troops. On the night of 21 August, mayor V. Bartoš was informed by the National Security Corps (SNB) about the arrival of these troops in Czechoslovakia without the consent of the Czechoslovak government. People were informed and the names of the traitors – i.e. Kolden, Bilak, Indra and others – were leaked. They warned their neighbours about cooperation with the occupants and soon anti-Soviet slogans began to appear on the streets. Thanks to the fact that people had turned direction signs, on 23 August 1968, a convoy of 40 supply cars passed through Blatná in the direction of Paštiky. However, they soon realized their mistake and returned back in the direction of Písek, where they had originally intended to go.
After the return of the political representation from internment in the USSR, there was apathy among people which was brought to an end by the self-immolation of Jan Palach in 1969. Few knew that another human torch had flared up in Plzeň or that he was followed by an additional 29 people, of whom seven would succeed. The second impulse was Czechoslovakia's ice-hockey victory over the USSR on 28 March 1969. By around 10 p.m., a procession headed by the music band of Dřevokov had formed in Blatná. They walked through the whole town. The procession included nearly 1,000 people, who were singing the anthem. The streets and restaurants were busy until morning hours. During the parade, people would ring bells, and even sirens would be heard. Nevertheless, this was the end of any protests and normalization started, during which many people would lose their jobs if they decided to express their disagreement with the occupation.