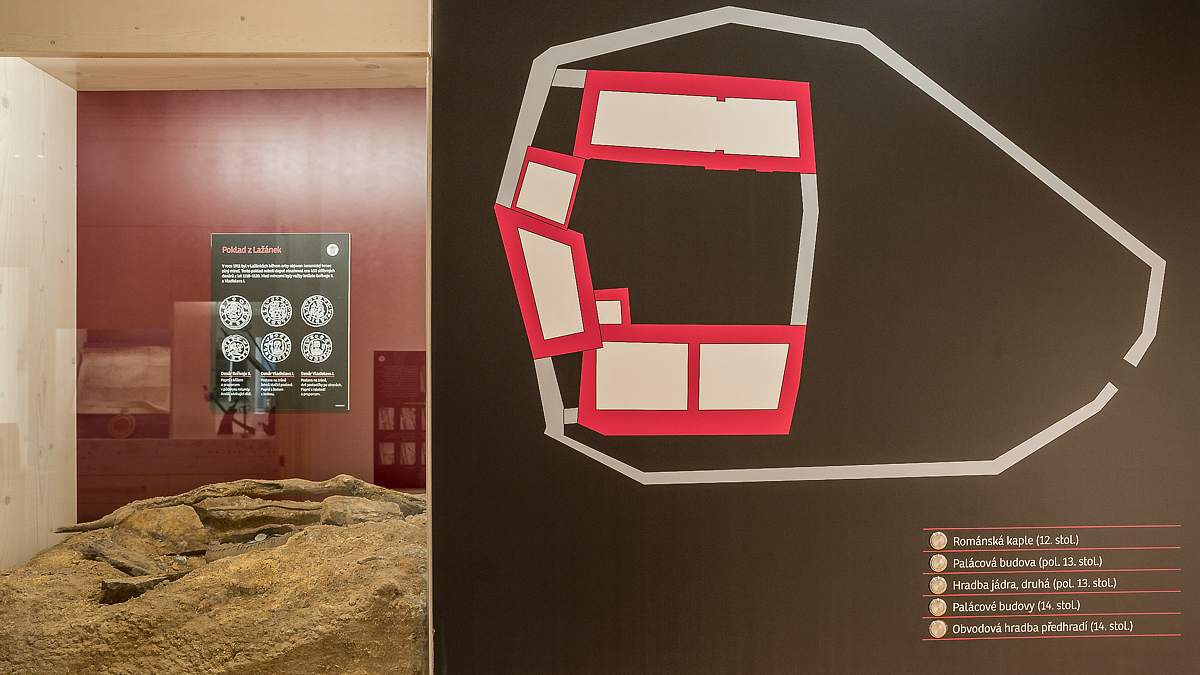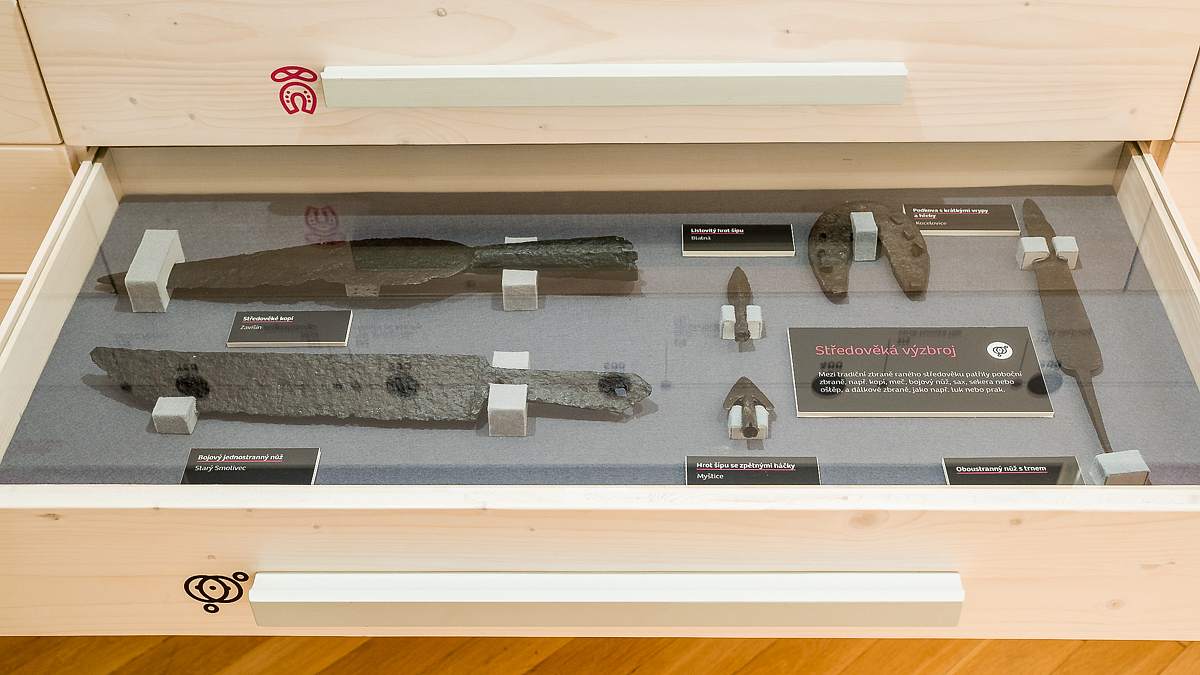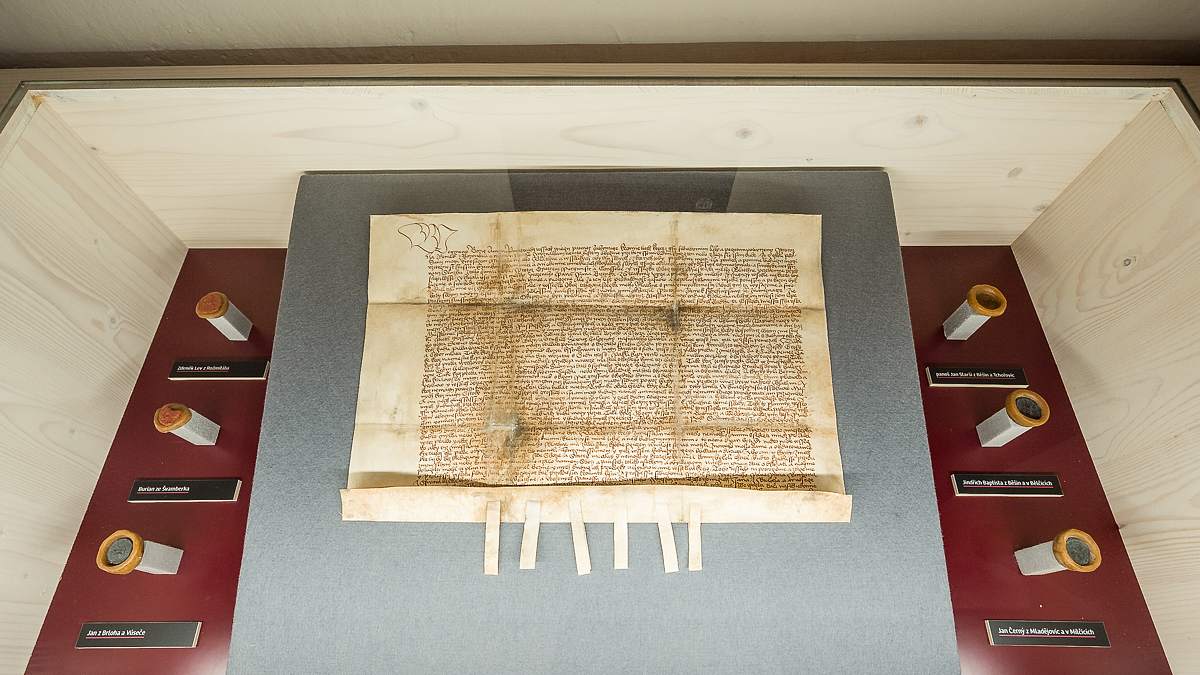 19
BLATNÁ UNDER THE SIGN OF A SHOT
The first written mention of Blatná comes from 17 February 1235, when the list of witnesses contained in a document issued by the king Wenceslaus I includes Vyšemír of Blatná, a cousin of the powerful Bavor of Strakonice. This dynasty had a wrapped shot in their coat of arms. Vyšemír's residence, probably a (possibly small) castle, was in good graces of the monarch and so its owner could afford to build a stone Romanesque chapel and a palace on the western side of the castle at the turn of the 12th and 13th centuries. Of these buildings, there are still existing parts in the form of two columns made of block masonry moved in front of the chateau bridge, the cellar part of the original chapel with two little windows visible from the courtyard of the chateau and a Romanesque corner built into the western wall of the Rejt Palace.
At the end of the 13th century, Blatná was acquired by Bavor III of Strakonice, thanks to whom we have learned about the existence of the castle in a document originating between the years 1289 and 1307. Some have also credited him for building the church in Blatná, but its construction actually began already in the first half of the 13th century and continued throughout the entire 14th century. In the same period, the Blatná castle was enlarged by Bavor III or Bavor IV with two additional buildings on the southern side (today's Rejt Palace) and the northern side (today's Bavor Palace or Old Palace). The resulting castle core of stone residential palaces was surrounded by a wall which separated it from the fenced eastern bailey. The remains of this wall are still visible at the site of a slight terrain elevation between the two palaces and the portal in the wall of the Rejt Palace is also noticeable. The entire castle was separated by a moat over which a drawbridge led.
Just as we don't know the exact year of the arrival of the Bavors from Strakonice to Blatná, we are not aware of the year of death of the last member of this family, Břeňek of Strakonice and Blatná. In 1404-1407, the last member of the Bavor family managed to upgrade the settlement around the castle to a townlet, of which we are informed by a later document of Zdeněk Lev of Rosental from 1489.