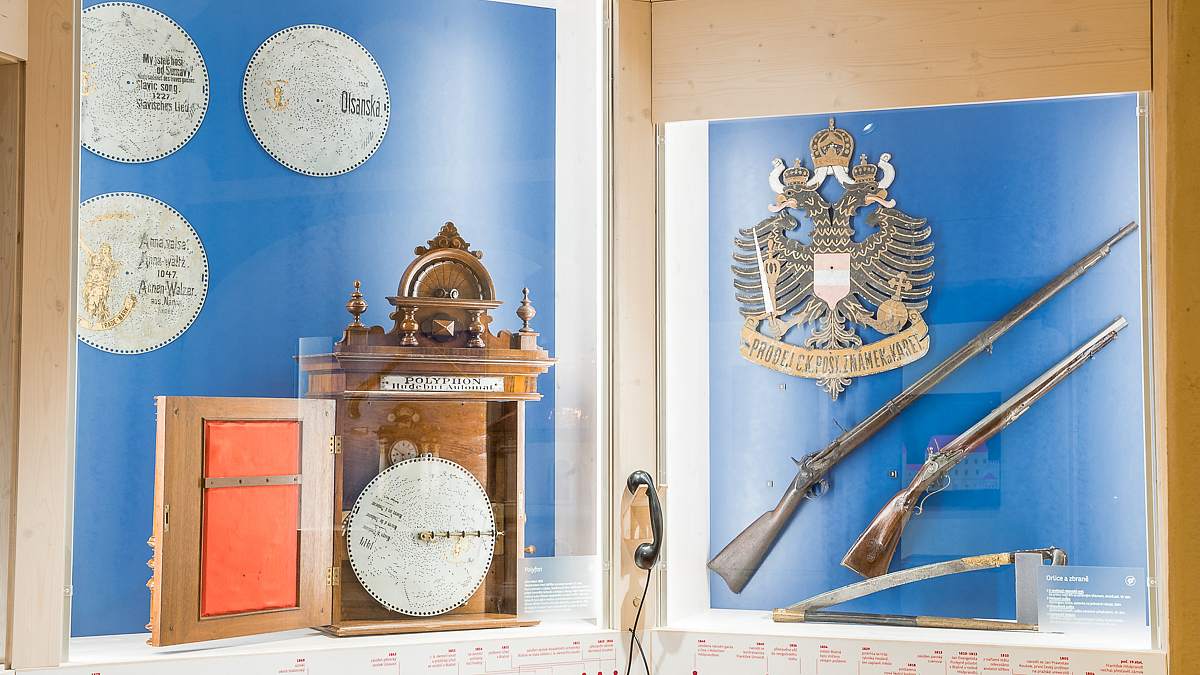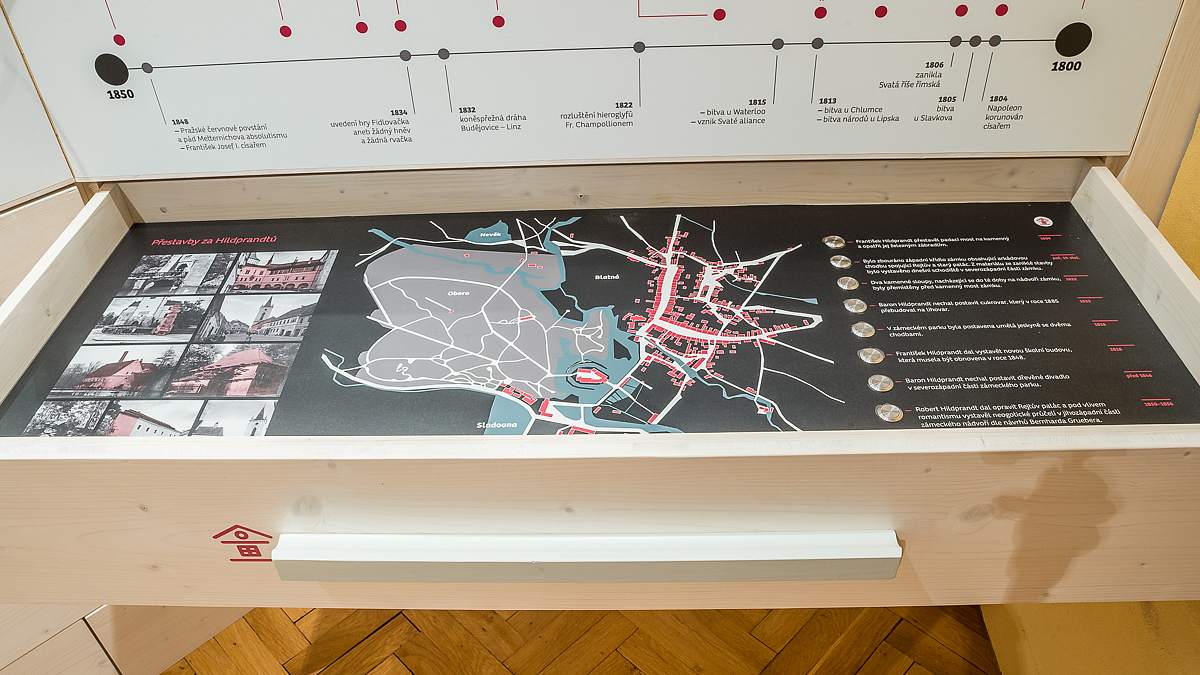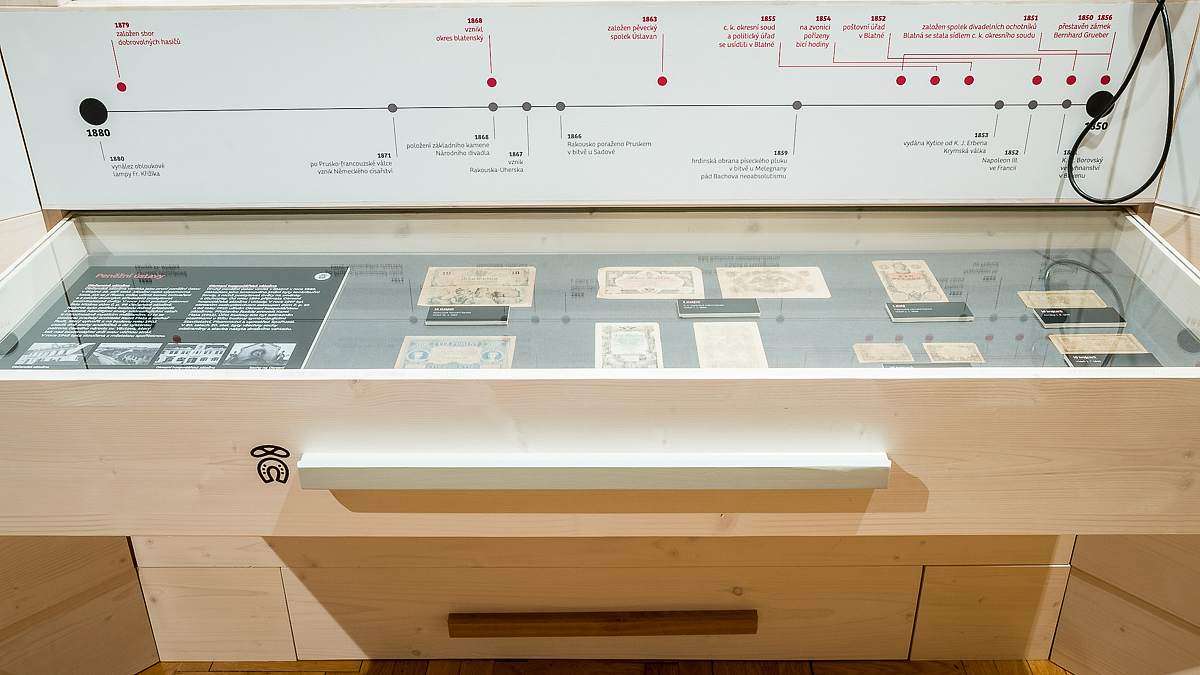 10
HILDPRANDTS IN BLATNÁ
"Over the Obstacles to Fame" was the proud motto of the Hildprandts of Ottenhausen. Václav Hildprandt, who bought the place in 1798, was the first member of this family to appear in Blatná. In his honour, the municipality of Nouzov was renamed to Václavov. The first difficult task awaited his son František, who lived through the entire Napoleonic Wars and who tried to ease the town's situation in a challenging economic environment. Since 1798, the army was also present in Blatná and soldiers had set up their barracks in the town hall, including a guardhouse, training ground, storage area and shooting range. In 1813, in response to the continental blockade of England, František established a chateau sugar factory so that he could refine sugar from beet. However, the business was not profitable and so in 1885 it was transformed by Robert Hildprandt into a distillery. In 1818, František commissioned the construction of a new school building. He also took care of the education of his son Ferdinand and so he invited and financially supported the young Jan Evangelista Purkyně. He also substantially influenced the appearance of the chateau grounds, where he first demolished the western side of the chateau, creating an opening into the park. He rebuilt the park into the current form of an English park with an artificial cave (1815).
Another member of the Hildprandt family who left a significant mark not only on the town's history was Robert Hildprandt. Before taking over the estate in 1848, he took part in the revolution in Prague on the Czech side and was even the commander of the national guard in Blatná. Besides his political activities, he also tried to modernize his residence and so in 1850 he invited Bernhard Grueber to build a Neo-Gothic southeast wing with an appearance following the design of the Rejt Palace.
The same loyalty to the town was demonstrated by his successor Ferdinand Hildprandt, who was aware of the importance of rail transport for the town's economy. In 1899, he helped establish the Březnice-Blatná-Strakonice-Nepomuk railway and he served for many years as the chairman of the railway management board. He handed over to the town a part of the chateau park, which is today called Husovy sady (Hus Gardens), and contributed to the construction of a new burgher school between 1902 and 1904. It was him who supported the proposal of Josef Siblík to establish a museum in Blatná. He did not change his attitude during the First World War and together with his wife Josefína Thun Hohenstein they helped the town and its surroundings by all possible means.